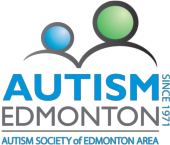 On Sunday June 4th, 2017, Autism Edmonton is hosting its eighth annual Cycle for Autism event at Gold Bar Park! Cycle for Autism is a fun and inclusive event for all ages and abilities, held annually to increase awareness and acceptance of autism, and raise essential funds for Autism Edmonton. Revenue from Cycle will go towards our programs, support services, and member events that support individuals and families living with autism. The event is free, but teams and individuals are encouraged to collect pledges to raise money for Autism Edmonton, a local organization that provides essential information, programs, and support to people with autism and their families. Teams and individuals then participate in the event by running, rolling, walking, or cycling!
We have three routes this year: a 1km bike parade, a 1.5 km distance, and a 3.5km distance! For the bike parade, we are encouraging teams to dress up their bikes and themselves, as we will be giving out Spirit Prizes to individuals on the route who are showing their spirit through their decorations, energy and enthusiasm, effort, and anything else that makes the judges smile! Lastly, we will have other fun activities such as balloon art, bouncy castle, resource fair, clowns, prizes, and refreshments.
To donate, register yourself or your team, to volunteer, and to learn more about our event, please visit www.cycleforautismedmonton.com!
Click below to view the full poster