Candice Bowie, as told to Erin Peden
This is just one of the great articles we feature each month in our e-mail newsletter, Autism Around Alberta. New issues of AAA are posted to the web site a few weeks after the issue goes out, but Autism Alberta members get their copies first through e-mail. Want to get yours? Become a member – Membership is FREE.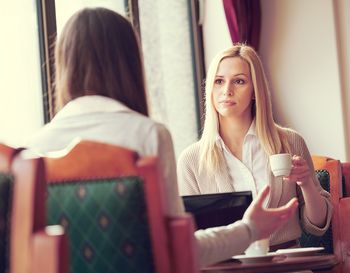 About a month ago, I went for coffee with a friend who wanted some help putting together an article about motherhood and autism. I cherish those stolen moments away from the house and into the real world. Somehow, what used to be a simple cup of joe in a chatty, cozy coffee house has become as spectacular as a day at the spa, and sharing that moment with this friend made it even better. She's the kind of gem everybody wishes they had on their friend list. When you're with her, you know she's listening. She's beyond understanding – and if her experience is different than yours, she's sincerely empathetic. She's real. She's raw. And she's one of the gift's I was blessed with when I embarked on the journey of parenting a child with autism.


Thank you, Candice, for sharing this story.



Mother's Day has come and gone, and every year around this time I can't help but reflect on my own motherhood adventure. I'm sure many mothers would be able to say that a portion of their life has been quite lonely, as we naturally hand ourselves over to the experiences of our children rather than our own wellbeing. But parenting a child with autism is a different ride altogether. If there was one thing I would tell the mother of a newly diagnosed child it would be this: at the moment you feel as though you've lost yourself completely, hold on. Your life is about to become rich and beautiful and full of souls who sweeten your life immeasurably. You, my friend, are about to find your tribe.

Remember how life used to look?

When we were younger than we are today, it was easy to slip into the pre-designed pictures of our futures. Our visions of tomorrow and the days beyond it were pretty, neat and tidy, and full of smiles and laughter. In our imaginative futures we're surrounded by our friends and creating perfect birthday cakes for our children's massive birthday parties. We're sitting in our front yards with a cool drink in our hand, chatting with our neighbours as our children ride their bikes around the neighbourhood. Our friends would gather in our homes as we celebrated the significant successes our children reach – like Kindergarten and driver's licenses and graduation.

Indeed, that might have been how life used to look. But then one day we find ourselves sitting in a doctor's office with our perfect little babies on our laps, and we watch the professional's lips form the word autism.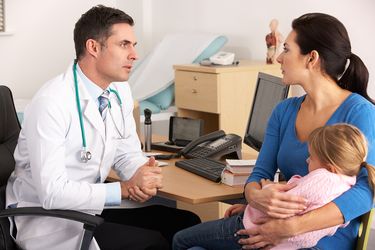 There's really no way to describe the shift in life that happens at that exact moment. Instantly, you gear down. You're going faster. You're working harder. Hours upon hours are spent on the computer researching therapies, on the phone arranging appointments and filling out paperwork – all the while grieving the future you never got to see.

You become consumed – not only with creating the best environment for your child – but clearing the clutter of your brain and trying to re-learn how to function as a family now that a diagnosis plays such a huge role in your home. You stop returning phone calls to friends – your child can't possibly attend that playdate, anyway! Evenings out and home parties become less important. Beyond that, they don't get it. They don't know what an average day looks like in your home, even though they tell you they totally know what it's like to have a "busy" kid. They still get to talk about soccer and hockey and ballet and piano and how their children are developing. The fire fizzles, the friendships peter.

And sometimes, so do we. In the back of your brain you're recognizing that you're losing a part of yourself and that your identity has become far more about your child's autism than about you – but just when you're about to be hit by the self-loathing/pity train your child picks up a crayon (PICKS UP A CRAYON!!!) – and all of a sudden it doesn't matter that you haven't left the house in six months because this is monumental!

The feeling of success is a good one, so you hunker down to discover which goal will be the next attainable milestone. At about the same time, you realize you need to focus on spreading the mom-love to your other children before they become as invisible as yourself. And the marriage – oh yeah, the marriage! Your husband finds a place on the calendar, pencilled in, of course, because reality dictates that the moon has more say in your schedule than he does.

You continue to play the hand you're dealt – but you realize you're playing it alone. Former friendships are lost, loneliness ensues and life becomes about nothing more than putting one foot in front of the other.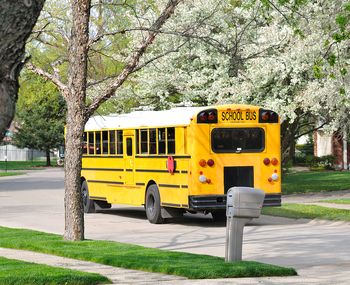 For me, life changed the day I was literally putting one foot in front of the other. My son had taken the bus to his special needs preschool that day, and I was being "brave" by not following the bus right to the door of the school. Instead, I made my way to the gym and jumped on a treadmill. As it happened, the woman on the machine next to me also had a child attending the preschool, and I struck up conversation by asking if she happened to notice if my kid got off the bus.

And that was all it took.

I found my person.

Finding someone who understood (like, really understood) what my days look like opened the floodgate of conversations and laughter and sincere friendship I had been desperately missing since autism came to my house. There is unbounded comfort in finding someone you can celebrate your chaotic life with – someone who has shed the same tears over the same fears, applauded the same successes and can laugh at some of the craziness our lives present us with.
It became apparent that there was a world of mothers who knew what it was like to be me. Women who can laugh at the prospects of having adult children living in their basements. Women who build their strength – not because they want a rockin' body, but because they need to be able to tackle their child should imminent danger appear. Women who will brave the grocery store – not only with their ASD kid, but yours too, because you
need
that time. Women who sit on your couch with you and cry through your collective laughter and laugh through your messy tears. Women who stand with your husband when you're not able to. Women who never, ever leave your side.

When I found these women, I found myself. And had my world not been rocked in a way I had never anticipated, I wouldn't have found my clan. This group of raw, real women who understand what each other have sacrificed just to get from one day to the other are the blocks that make up my foundation.

They are my tribe.

So keep putting one foot in front of the other – you're heading in the right direction.
You're just one step away from finding your people.