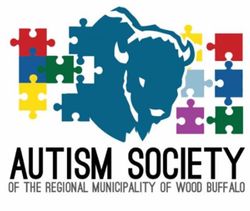 There are not enough words describe how much it means to me, and to my community, to receive The Autism Ambassador Grant.I was born and raised in Fort McMurray. My son was diagnosed with autism at two years old in 2012. We joined the only Autism Support Group we knew of in our area, and until recently things remained pretty much the same in our local autism community.
That all changed last year when our community faced an evacuation. Our families were able to experience supports and services available in other areas, and it was an eye-opener. After the evacuation our group got smaller, and since then we have been trying to bring our autism community back together.
Receiving the ambassador grant means we have been able to connect with families in our region we never knew before. We have been able to provide parent-to-parent support. We have been there for families in crisis. When they had nowhere else to turn, they called us.
Before this grant we were just a bunch of parents who would randomly meet to talk at a friend's house.  Now, with this grant, we are able to reach out and connect people throughout our whole region. We are bridging the gap so people don't have to feel so isolated and alone.
I said it before: words cannot describe how much this Autism Speaks Canada Grant means to our community. Thank you.
Kirsti Mardell
Autism Ambassador of the RMWB


To learn more about the Family Services department at Autism Speaks Canada, please visit: www.autismspeaks.ca/

The administrators of this website hereby acknowledge the Family Services Community Grant received from Autism Speaks Canada, the funding agency for the project leading to this publication.  The views expressed on this site do not necessarily express or reflect the views of Autism Speaks Canada.