Deborah Barrett

Over the years, I've sat on a number of boards and committees. Many of them were, well, boring. They were about budgets and numbers and a lot of what seemed like rubber-stamping.
My three years as President of Autism Alberta have been anything but boring! We've met regularly as parents or family members of loved ones on the autism spectrum. We've brought up issues, not to whine, but to see how Autism Alberta could use our collective voice to address these issues, bring awareness, and move toward making positive changes for individuals and families affected by autism.
We've created a newsletter, updated our website, started several Facebook communities, got funding from Autism Speaks to look into issues in rural and remote communities, and received funding for an Autism Ambassador replication grant in the Fort McMurray area. We've started a Social Solvers group in Red Deer and followed up with a play date program so kids could practice their new skills.
Directors of Autism Alberta worked on a committee that got a grant to pilot the first-ever Lifespan Clinic for Adults with Autism, and sat on the advisory committee for the pilot clinic. We've also met with Government of Alberta officials about housing issues and with MLA Marie Renaud about AISH issues that affect many adults on the spectrum. We've funded a groundbreaking report called Who Will Take Care of Our Kids (When We Can't Anymore), and work will go forward there as well. We've heard from parents about mental health issues, and we look forward to hearing and doing more.
A meeting of the directors for Autism Alberta leaves me inspired and motivated. To a person, our directors are compassionate, caring and forward thinking. Each director is moved to create a better quality of life for individuals who live with ASD and the families and caregivers who support them. I am always in awe of the deep love and respect that members of this board have for people on the spectrum, and by the good, doable ideas they bring to the table. We don't ignore budgets and numbers, but we try to use them to make the needs and concerns of Alberta's ASD community known to the various areas where differences can be made.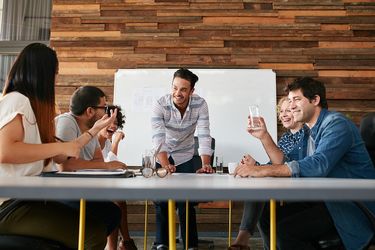 Autism Alberta's Board of Directors is composed of inspired, passionate people who use both head and heart to move Alberta toward a better quality of life for people on the spectrum. The good news is that there is currently room for you to join this forward-thinking board! If you are concerned about the issues surrounding people who are affected by autism, please consider joining our board. I can promise it won't be dull! Contact dbarrett@interbaun.com, or call Deborah at 780-982-2051.
If you can't join the board, you can still attend the Annual General Meeting. It is open to all members of Autism Alberta.
Autism Society Alberta
Annual General Meeting
10 AM-3 PM
Saturday, August 26, 2017
GH Dawe Centre
Child Care is available, but please BE SURE to let us know by Thursday, August 24, 2017 at
jscheyen@hotmail.com