Part 1 of a Series
Carolyn Dudley & Shino Nakane
Most typical parents rarely give thought to what happens to their adult children when they are no longer able to support them or when they are deceased. Most families see their children become adults, completely independent in all aspects of life, and in many cases the children end up caring for their aging parents. This is the normal aging process. But for families with a dependant adult living with ASD,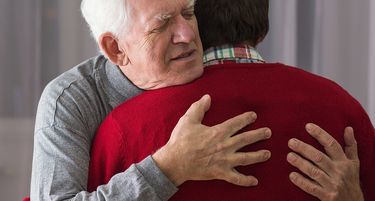 the support and care dynamic is inverted. Aging parents often continue to provide support for their adult with ASD well into their retirement years. This is problematic, because as parents of dependent adults with ASD age, they will be unable to sustain efforts of support. Not only is it challenging to be a lifelong caregiver and advocate, but parents are also living with this agonizing question of 'what happens when I am gone'? Many do not want to solely rely on relatives or the other surviving children, but have no idea what is needed or where to start.
In September 2016, the Autism Society Alberta Board of Directors funded the project 'Who Will Take Care Of Our Kids (When We No Longer Can)?' The purpose of this project was to further the Board's understanding of this issue. Thirty-four stakeholder interviews were conducted, and three questions were asked of each stakeholder:
What currently exists to ensure a sustainable quality of life for adults with ASD?
Where are the gaps?
Are there any innovative ideas or new models?
Stakeholders gave examples of housing models that were working for some: host families,  family-owned homes with government support, supportive roommates, and communities of faith that have created housing. There were also other examples of housing models, like co-op living. Stakeholders noted programs to address the issue, such as the concept of a network of people who voluntarily agree to support the individual for life, government funding for those who are eligible (AISH, PDD, RDSP), government services (public guardian), Canadian and provincial coalitions that are working specifically on this issue, and the importance of a support plan or template to pass on detailed information to new caregivers and guardians.
The most common gap noted was that parents are not planning ahead. Stakeholders noted that some aging families did not even have the basics in place, like an appointed guardian or a will.  Other gaps included:
The lack of quality housing, which has resulted in growing wait lists
The cliff that people face when the individual turns 65
The lack of caring, trained and available staff
The lack of public awareness of challenges faced by aging families, and
The lack of mentorship for both families and individuals to connect with those who have succeeded in creating sustainable quality of life.
Overall, many services that already exist were not known by families or agencies. Good ideas are not easily accessible. The system of support is fragmented, unintuitive and difficult for parents to navigate.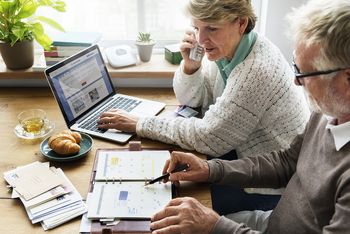 New innovations are emerging in areas of technology to enhance independent living, insurance system approaches, and the use of a mentorship programs to help others create lifelong quality models. The concept of a one-stop coordinator where all relevant information and support exists is also being discussed.
Through this research, best practices were also discovered that could be used together to help address this growing problem. These best practices include:
Creating a network of committed people for support
Planning early
Enhancing financial security through RDSP contributions and discretionary trusts
Accessing home settings with high level qualified agency staff who work in collaboration with families
Ensuring communication through ongoing care/support plans
These outcomes are complicated and time consuming for families to achieve. For some families, they may be impossible. Improved information access and better support for families navigating the system, plus increased public awareness and enhanced system capacity, are among a few of the answers moving forward.
This is an overview of some of the challenges, best practices and possible solutions that were uncovered through this study. Over the coming months, we'll be featuring further excerpts from the Who Will Take Care of Our Kids report in Autism Around Alberta.