In this month's installment of Who Will Take Care of Our Kids, we look at the gaps that exist in services for adults with autism.



There is no surprise that many gaps still exist in available supports. It was frequently noted that families are not planning ahead, and that the system lacks capacity to manage growing needs and increasing numbers. Less well known is the fact that individuals may face yet another support cliff when they move into seniors' services, where financial benefits, aging health issues and housing models may change. The need for mentorship opportunities for both families and individuals, promoting a high-quality, trained workforce, the lack of public awareness and fragmented systems were also noted.


Lack of Planning

The main gap noted by stakeholders was that many parents do not plan ahead until a crisis occurs. Most parents are so focused on day-to-day survival they tend not to plan for the future. The daily stress of caring for their loved one makes it very difficult to take the time to search, plan and coordinate for future needs, and it can be difficult for parents to even think about a time when they are not going to be around. This overwhelming task is often put aside for another day that may never come.

"Many parents are unable to make healthy decisions for their ASD child, as they are under high amounts of stress as a caregiver."
– Stakeholder Quote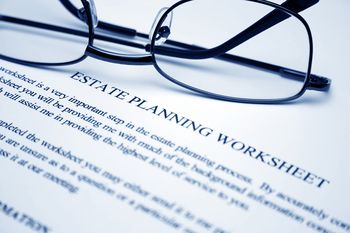 Stakeholders who work with families informed us that many families they work with don't have guardianship, a will or an estate plan in place. Upon the passing of primary caregivers, circumstances can change drastically for the family member with a disability. For those who do not plan ahead, questions about who has the legal authority to make decisions that can ensure the sustainability of the individual's quality of life arise. In cases where parents leave suddenly and unexpectedly, the child or adult with a disability could face immediate and basic concerns as simple as the new guardian not knowing what regular medications the individual requires.
"Families are overwhelmed by where to even start. Eligibility criteria, large amounts of paperwork and knowing what is even available are daunting."
– Stakeholder Quote
Stakeholders also noted that most families are unaware and unprepared for the financial implications of what happens when they are no longer around. Most caregivers have no idea if their child will have enough funds to cover basic necessities, let alone anything extra to give them a better quality of life. At the most vulnerable point in the dependent child's life, when they have lost their primary caregiver, problems can arise if the parents have not planned ahead. It is possible that the child could lose their AISH funding and be left without sufficient funds to cover their current services, thus severely affecting their quality of life. A parent may bequeath their child with a disability an inheritance over $100,000, unknowingly disqualifying the child from receiving AISH, and leaving them with funds that may not cover basic care.

"Parents also really need to think about things like what happens if we end up in long term care. How are we going to manage this financially, as well as continue to support our child?"
– Stakeholder Quote
Stakeholders said that a lack of planning, in particular, can have devastating consequences for the population of adults with ASD who currently live with their parents and have never accessed outside supports. These individuals have had no mechanisms to help them adapt to change of any sort. When their caregivers pass away, they may find any transition extremely stressful, as they have never been exposed to people or services outside of their homes. Agencies stated that outreach to educate these families about future planning can be challenging, as they are not in the system and cannot be easily reached.

Many stakeholders felt that what was missing was a navigator or "one-stop shop" for families that would provide them with one place to learn about all aspects of planning: creating a vision, financial planning, housing, individual counseling support, etc. Having this type of navigator in place would help them plan a sustainable quality of life for their dependent children.

"Parents would benefit from advocacy to not only understand the services available for their children, but also to help access the appropriate services to ensure quality care for their disabled child."
– Stakeholder Quote
Limited System Capacity: The Problem of Wait Lists and Lack of Services

The second main gap that routinely came up in interviews was the problem of huge waiting lists for home placement and support services.

"Families often call in desperation, saying there are not enough available and appropriate adult services or home placement options."
– Stakeholder Quote


Agencies interviewed stated that once individuals with a disability enter into their system, they are well looked after. The challenge is that there is very little turnover in any of their programs. Unless someone leaves, which is very rare, agencies find it difficult to accommodate new requests, and wait lists can last for years.

However, another stakeholder noted that adults with ASD have to contend not only with general wait lists, but also with additional challenges. For example, it can often be difficult to match an adult with ASD to appropriate roommates or to find a program that can manage their needs. Individuals with ASD tend to have more behavioural and sensory issues than others with neurodevelopmental disabilities. Finding the right placement is even more difficult for these complex individuals, as waiting times can be compounded for even basic needs such as support services.

For high-functioning adults, who are often cut off from services in Alberta at 18 due to IQ score requirements, there are not enough opportunities available to live a good quality of life, whether it is finding affordable housing that meets their desired standard of living or acquiring employment.

"I need a sense of purpose. I want to be a valued member of a community. There's not enough out there to help someone like me."
– Stakeholder Quote

Another Cliff To Face: The Transition Over The Age of 65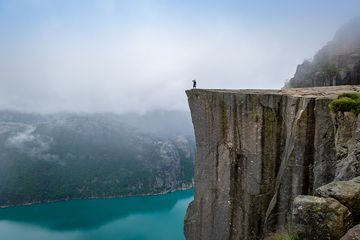 Many families have heard of what has been called the transition cliff at age 18. This is the move from child to adult service systems, where adult systems are less well-funded and less readily available than those for children, and the full-time daytime supports provided by the school system drop away. However, there is another transition cliff to consider. The third main gap heard about in this consultation was the lack of support for seniors with ASD. Financial scenarios will change at age 65, as well as access to programming. Stakeholders noted concerns about transitioning into yet another environment and housing facility, like aging facilities where staff are not trained in the needs of adults with ASD. Stakeholders felt this population was under-serviced.
Basic care issues were also mentioned as a concern. As adults age, their support needs typically increase due to additional illnesses. Stakeholders noted that, depending an individual's communication ability, executive functioning levels (which are required for coordination of medical service and oversight of medical needs), and the ability to be a self-advocate, many may not be able receive the support needed to obtain proper health care.

Stakeholders felt there was a lack of knowledge and research on aging adults with ASD. It is possible that medical conditions may be exacerbated by the individual's disability. Memory loss and dementia, hearing loss, and physical health challenges in someone with a disability may present differently than in a typical population. Very little is known about seniors living with ASD.

"How do you offer these individuals quality of care when people don't even know what they are dealing with?"
– Stakeholder Quote
In our next issue, we'll talk about some other gaps and challenges that exist in meeting the needs of aging adults with autism.
Click here to read the full report