Deborah Barrett
It seems to me that life with Anthony, my 27-year-old, low-verbal son with classical autism, is often about thinking scary thoughts and then figuring out how to face my fears. It's about looking at a future in which very little, if anything, is already set up to accommodate Anthony's basic needs, let alone ensure he has a good life. For a while, it was school. (We eventually found good classrooms with teachers who really wanted to teach Anthony.) Then, even scarier, we worried about what he would do  when he graduated from high school? (We found a course at NorQuest College, then created Anthony at Your Service so he and others would have meaningful, paid work.)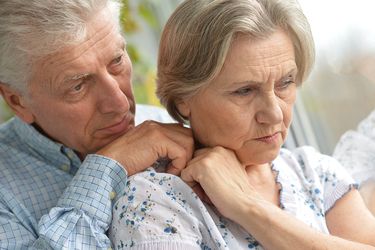 Now, we wonder, who will take care of him when we are gone? Who will make sure his needs are taken care of and that his life is healthy, challenging, rewarding? Who will love him enough to make sure his life is good for many, many more years? That's the scary thought we were able to put off in childhood, and even push away in early adulthood. But now it's upon my husband and me.
It turns out we are not alone. When I brought up this question at an Autism Alberta board meeting a few months ago, every parent on the board, whether of older or younger children on the autism spectrum, identified with my fears. They all share concern that nothing currently exists that would provide the quality of life we want for our children, when we can no longer care for them.
Many of us do not have sufficient family who can manage care for our kids when we can no longer do it. We don't see organizations, agencies or foundations in Alberta that are set up to do this in a caring, person-centred way. So what is in place elsewhere? Are there any models that can help us envision what we might want to put in place to manage our adult children's lives when we are too aged, or tired or dead to be able to do it any more? What visions do we have that might help guide the creation of something that will ensure quality lives for our children as they mature through middle age and into old age themselves?
Autism Alberta's Board of Directors has recently voted to engage one or two researchers to look more deeply into this question. We'd also like to hear thoughts from our membership. So let us know. I think it would be interesting to publish some of your thoughts and ideas in coming issues of Autism Around Alberta. We'd love to hear your thoughts and wishes on our Facebook parent group at https://www.facebook.com/groups/autismalberta/ – If you aren't a member yet, apply to join and we'll approve your membership. Your feedback will only be visible to other group members. If you're not into social media, you can also send your thoughts to AAA@autismalberta.ca.