Deborah Barrett

This article was featured in
Autism Around Alberta
, our monthly newsletter. If you'd like to receive a brand new issue of AAA in your e-mail each month,
join as a member of Autism Alberta
today.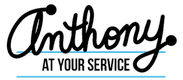 Last week, Anthony at Your Service received a call from a woman in Missouri. "I don't want to order a delivery," she said, " I have a 15 year old son with autism, and I'm worried about his future, especially once he leaves school. I found Anthony at Your Service online, and I'm so impressed. My son seems a lot like Anthony. Could I talk with you about what it takes to start a business like Anthony at Your Service?"
The woman from Missouri faces many challenges. Her son has autism. He is non-verbal with intellectual and motor co-ordination challenges. Day programs in her area are either non-existent or have extensive waiting lists. She doesn't see group homes as being suitable for her son. As in Alberta, further education opportunities for his ability level do not exist. She also recognizes that it will be virtually impossible to convince an employer to take a chance on giving her son a job. For her, Anthony at Your Service is a light at the end of a tunnel. It gives her hope that there might be a future for her son that means he will use his skills and strengths, that he will feel productive and proud, that he will be involved in visible, paid work that is valuable to others, and that he will have a network in the community that stretches beyond his family.
This mother wanted to chat, to start thinking about what it would take to start a business for her son. But it wasn't just the nuts and bolts, it was really thinking about what a business for an individual like her son has to do. Before opening itself to the public, a small business like Anthony at Your Service needs to understand what it is trying to accomplish, especially in terms of the person or people who are the starting point for its existence. As I told this mother, it really doesn't matter if her son can put on his coat by himself, what matters is that he has a good life. A business can be built to accommodate that.
This article was featured in
Autism Around Alberta
, our monthly newsletter. If you'd like to receive a brand new issue of AAA in your e-mail each month,
join as a member of Autism Alberta
today.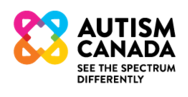 On Thursday, February 1, 2018, Autism Canada testified at the Senate Standing Committee on Social Affairs, Science and Technology regarding the Disability Tax Credit (DTC) and the Registered Disability Savings Plan (RDSP). During this meeting, Autism Canada discussed our five recommendations for improving accessibility to the DTC and RDSP:
Create clear, transparent and informed processes for applications, reviews and appeals;
Develop clear, consistent and universally accepted classification criteria for disabilities;
Uncouple the RDSP from the DTC;
Monitor and evaluate population-based disability data at the federal level; and,
Include the neurodevelopmental community on the Disability Advisory Committee.
Read the full Senate Committee Submission here.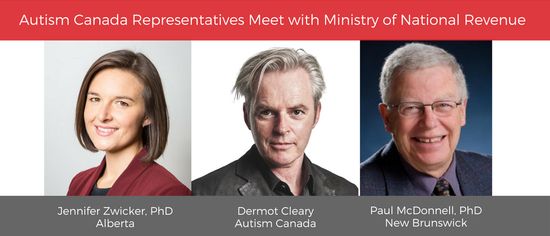 Read More
Goals: ASA was started over 20 years ago with the goals of:
Improving the lives of children and adults with ASD;
Providing mutual support amongst families and individuals directly affected by ASD;
Creating safety and quality of life for people with ASD and their families in Alberta;
Creating a welcoming province that values the participation of people with ASD in all areas of life;
Recognizing the worth of every person with ASD and their contribution to society.
Who We Are: Autism Alberta is a registered society in Alberta and a registered charity with Canada Revenue Agency. It is a network and collaboration amongst autism groups comprising parents of children and adults with ASD, family members, individuals with ASD, and caring community citizens. We also have a representative on the Board of Autism Society Canada to collaborate on national issues. Presently four groups are members of Autism Alberta:
We are also affiliated with Autism Canada.
Accomplishments: ASA has had representatives on provincial Advisory Boards to different Government Ministries. ASA has sponsored Autism Awareness presentations in some communities during October, Canada's Autism Awareness Month. ASA has contributed to the development of resource materials for families, such as handouts on community resources and books on issues affecting those with ASD .
Who to Contact: Contact the ASA group closest to where you live or where you are planning to live, for information, resources, and support in Alberta. For example, if you live in Northern Alberta, contact ASEA; Southern Alberta – contact CAS, etc. Please refer to "Regional Chapters" on the left hand side.
For information and assistance with your local support group, or to join ASA please feel free to contact us at 1-877-777-7192 or email president@autismalberta.ca