November 2017 Edition

Autism Alberta Alliance Update
Shino Nakane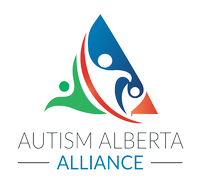 On November 3, the Autism Alberta Alliance hosted a stakeholder engagement session with participants from all over Alberta. More than 120 key stakeholders registered to attend the event. Despite severe weather and driving conditions, 56 participants were able to make it to Red Deer.
From a regional perspective, we had exceptional geographical representation. Participants came from Grande Prairie, Fort McMurray, Edmonton, Red Deer, Alex, Olds, Calgary and even Canmore. Although a few individuals from places like Medicine Hat and Lethbridge attempted to brave the roads, the conditions made it unsafe for them to continue their journey.
Marie Renaud, MLA
Stakeholders included some of the main ASD specialist agencies and a wide diversity from other sectors: educators, health professionals, researchers, employment support, housing and intervention specialists, sports/recreation, parents, self-advocates, and many others.
Special guests included Marie Renaud, MLA for St. Albert and Deputy Chair for the Premier's Council on the Status of Persons with Disabilities, who dazzled guests with her warm welcome and opening remarks to the group. A senior representative from the Inclusion and Accessibility Division of the Ministry of Community and Social Services participated in the day's activities and networked with other participants. Representatives from the Autism Society Alberta Board and members from the Provincial Parent Advisory Committee were also present, lending their support to the formation of the Autism Alberta Alliance.
Read more…